Call Today to Order   
813-810-9262
SUPER LOW INERTIA  
ULTRA HIGH THRUST
E-Props offers the Lightest most efficient Fixed pitch and constant speed props available
Carbon Fiber E-Props are simply the Smoothest Propellers money can buy!  Among other benefits, this makes start up and shut down on the 9 Series Rotax engines smooth and easy on the gear box reducing gear box maintenance and saving sprague clutches. Thrust is increased down low due to the prop allowing higher climb out RPM without "out running" the pitch at top speed. This allows better climb, faster cruise and better economy!
Durability. Titanium leading edges will allow rain operation and the paint free, natural carbon fiber finish blades will never need to be repainted.
With FREE SHIPPING and a MONEY BACK GUARANTEE, we are confident you will be Amazed by the Smoothness and Performance of these 100% Carbon Fiber Propellers.
RV-12       Kit Fox       Searey      Sport Cruiser      Aeroprakt       Icon A5     CTLS   Evector      Technam      Bushcat        Bristell     Trikes      Gyros  
Why Evolution Aircraft Switched to E-Props
The Lightest
Ground Adjustable
68" Prop at
ONLY 4.6 lbs!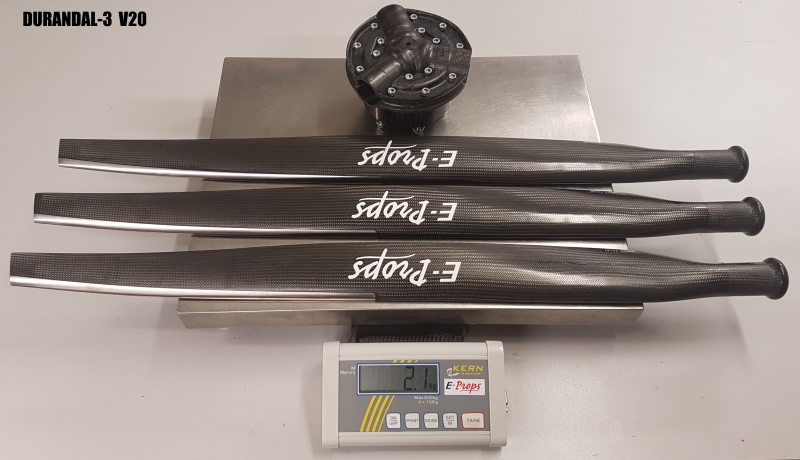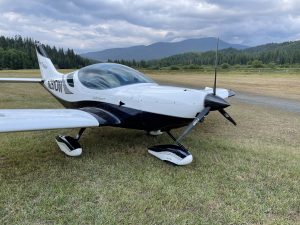 "I replaced a 3 blade Sensenich with an e-prop on a Sportcruiser and noticed improvement across the board. It weighs less than half that of the Sensenich and improved take off distance, added an additional 200 fpm climb rate, and increased my cruise speed from 95 kts to 110 kts."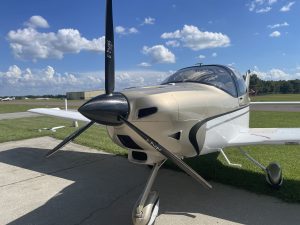 "Hey Larry, prop is great on my Technam Astore. It's pitched right. Only lost 1-3 knots in cruise versus the old prop, but gained about 50% in climb performance and takeoff performance (from 32 Minutes to 12,500 feet to 22 minutes!) and it's about 300% smoother on startup and shutdown."
Call with Questions  
 813-810-9262
Ground Adjustable Fixed Pitch with ESR
Take-Off : Engine Full Throttle 5400 RPM
Max speed 200 km/h : engine full throttle 5500 RPM
In this case, the gap between 0 km/h and 200 km/h is only 100 RPM.
For comparison purposes, a standard propeller (not ESR) can have a gap up to 1000 RPM between take-off and max cruise speed.
Call To get a Quote  
For your Aircraft 813-810-9262
2017 Interview: Larry Mednick Talks with Dan Johnson about these Amazing Ultra-Smooth props. Learn why REVO and others are switching to the 100% Carbon Fiber EXCALIBUR from E-Props.
Dozens or other models available for almost ALL light sport aircraft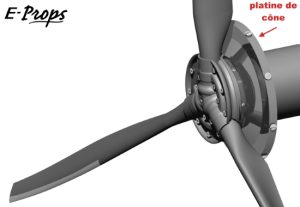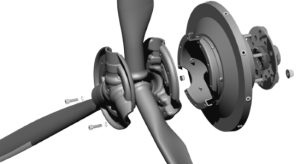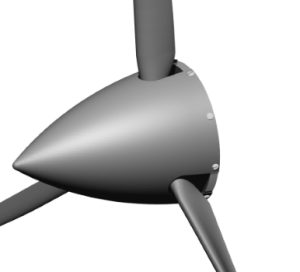 Pricing on Popular Props:
3 Blade V20 prop    $1850
4 Blade V20 prop    $2500
5 Blade V20 prop    $3100
3 Blade Constant speed.   $8000
Shipping    FREE
Pricing on Accessories:
Spinner up to 10.5"    $425
Spinner up to 12.5".   $485
Spinner up to 15".   $650
Protractor.   $65
Shipping    FREE
Call To get a Quote  
For your Aircraft   813-810-9262